Picture Perfect: Movie Stars Expansion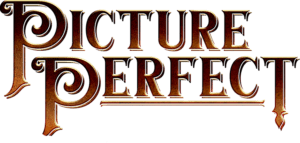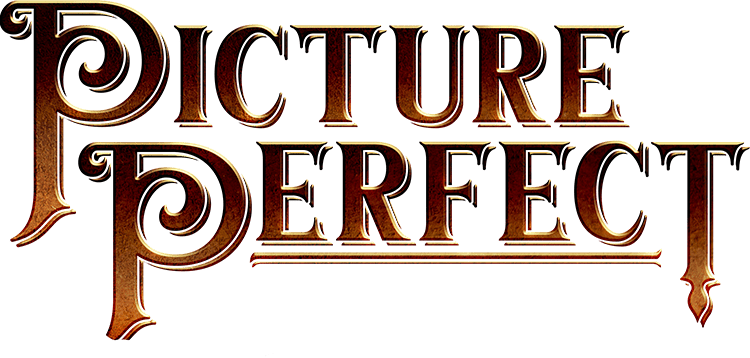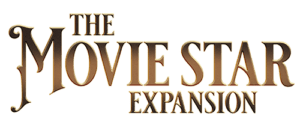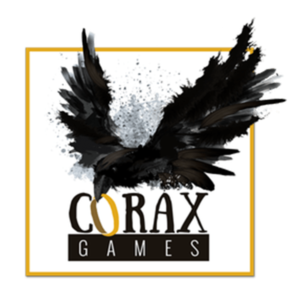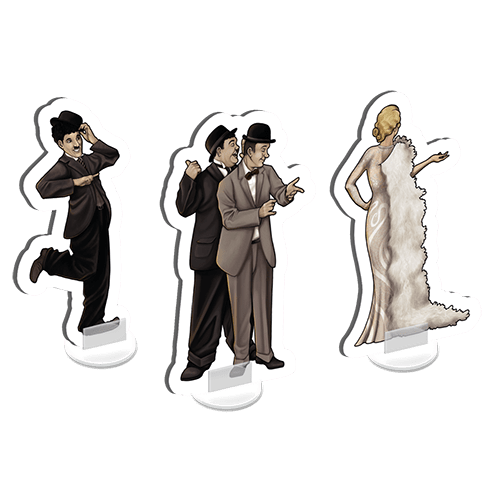 3 New standees featuring stars of the silver screen!
Facing
This expansion introduces a new concept called "facing" that can be used on preference cards. Each guest is facing a certain direction (front, back, left, or right). All guest envelopes (including those in the base game), have a black dot on one side of their picture
indicating the direction that guest is facing. A guest is considered to be facing another guest, if that other guest is in the adjacent space (sharing an edge) in the facing direction. To help visualize facing, imagine a mini version of the guest envelope lying flat on
in the space on which that guest is standing (with the bottom envelope edge closest to you). The edge with the dot closest is that guest's facing direction.
Diagonal spaces are never facing, and if a guest has no space in their facing direction they will never count as facing.
SPECIAL CASE: The plant counts as facing in all 4 directions (and has dots on all 4 sides). A preference card requiring facing counts as fulfilled for the plant if any 1 of its facing spaces meet the requirement.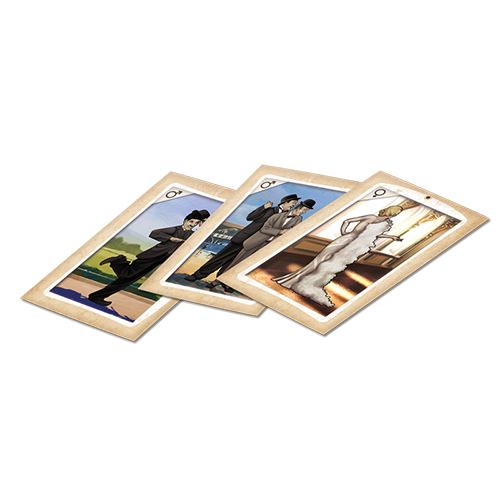 I want a picture of me with "this star"
This preference is fulfilled if the following conditions are met:
The faces (eyes, nose, and mouth) of both the guest AND the star pictured on the preference card are completely visible (not covered) in the photo.
In the final photo, the face of the this guest is closer to the pictured star's face than any other guest. This is measured as distance apart in the photo, and players may use camera angle and perspective to make the guest appear closer than other guest that are actually closer on the floor mat.
Covered faces do not count as closer. If 2 guests' faces are equally close, then the preference does not count as fulfilled.
SPECIAL CASE: Any part of the plant may be closest to the star's face in order to fulfill the preference.
6 sets of 3 figures with stands
3 envelopes
12 preference cards
6 exchange cards
3 auction cards