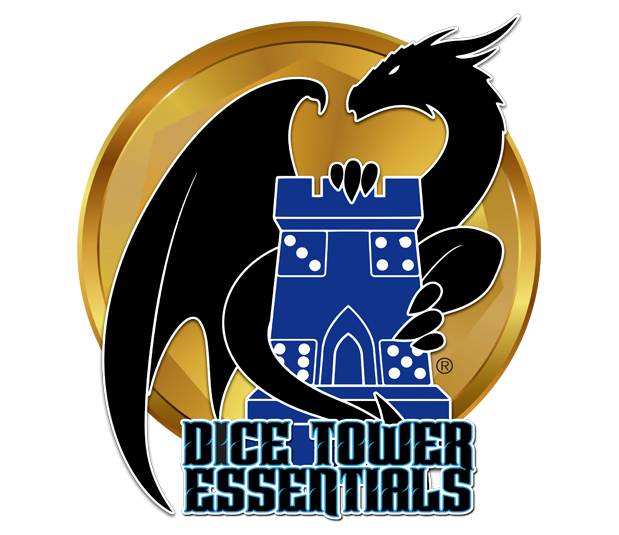 The Dice Tower Essentials® are a line of games, published by Arcane Wonders in partnership with noted reviewer, Tom Vasel, of The Dice Tower. These are games that Tom himself has played, loves, and brought to Arcane Wonders to publish under this exclusive product line. Partnering with Tom, Arcane Wonders® is building a library that will consist of everything from brand new games from first-time designers to existing games from experienced designers which have not seen the full exposure they deserve.
Many gamers around the world are familiar with Tom Vasel of The Dice Tower, but if you are not, Tom Vasel is the President of The Dice Tower, a network of video and audio podcasts dedicated to promoting board and card games. Tom is board game reviewer unlike any other. He has spent years playing, reviewing, and enjoying thousands of games in our great industry, so it comes as no surprise that he is the crux behind The Dice Tower Essentials line of games.
On the box of each game is a banner that can only be found on games that have been approved for inclusion into the The Dice Tower Essentials® product line. The appearance of this banner on a game indicates a seal of approval by Tom to be a game that is essential for any gamer's collection.