An elegant and simple game of martial tactics
Carved into the crags of the mist-shrouded mountains of ancient Japan lies the Shrine of Onitama. It is a place of enlightenment and skill, a site dedicated to the spirits that guide the Schools of Martial Arts across the land. Masters of these schools hazard the journey to Onitama with their most promising disciples to meet within its hallowed walls and to prove their superiority in battle against the others.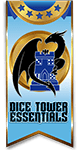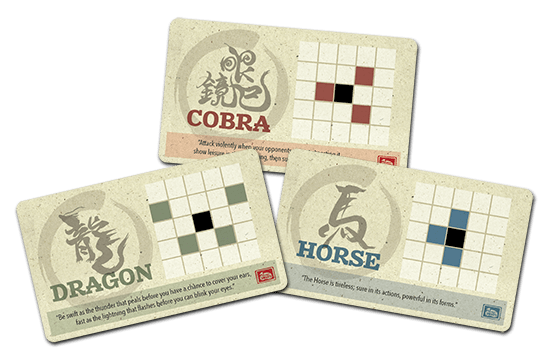 In Onitama, players will vie to capture their opponent's Master, or, traverse their Master across the board to their opponent's Master's starting position to win the game.  To do this, you will be armed with a handful of special and ancient maneuvers, presented on beautiful Tarot size cards, that manipulate the field of battle to your advantage.  Will you use the Dragon to overpower your opponent, the Horse to outmaneuver them, or the Cobra to strike quickly?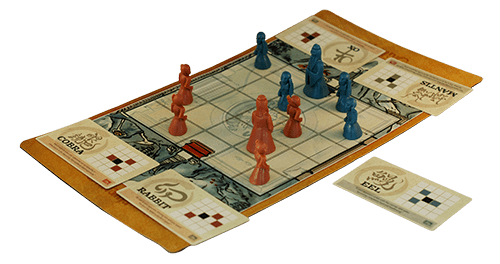 These special moves are not yours alone though.  In Onitama, players will shuffle the deck of moves, dealing two moves to each player to begin a game.  In addition, a 5th will be placed face up, to the side of the board.  When it is your turn, you may choose to move any piece using your cards, however, the card you choose to use will then be exchanged with the card to the side of the board.  This means your opponent will have access to that move, after their next!  Can you out-think, out-maneuver, and out-wit your opponent?
With multiple moves to make every game unique, the speed, the grace, and the unique play style of Onitama truly makes this an Essential game for any gamer's collection!
Awards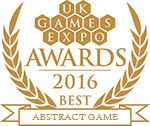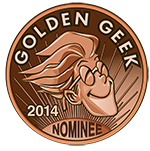 Expansions
1 Roll-up playmat
2 Master pawns
8 Student pawns
16 Move cards
1 Rulebook