Arcane Wonders is excited to announce the newest addition to our growing team: Damien Mammoliti!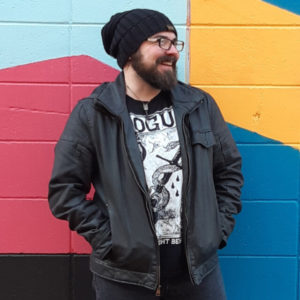 Damien Mammoliti is an ENnie award winning artist, having worked in the board game industry ever since his debut for the Witcher Adventure Game back in 2014. Ever since, Damien has worked with multiple board game studios as an illustrator, on acclaimed titles such as Brass (2018), Witcher: The Old World (2021), Dice Throne Adventures (2020), and even Arcane Wonders' own titles such as Foundations of Rome, and many more!
He is an avid TTRPG, board game, and video game enthusiast, and has had the opportunity to work in each of these industries over the last 12 years. Originally from California, but currently residing in the great north of Canada, he is eager to join the team at Arcane Wonders to begin work on brand new board game titles as Asst Art Director and Illustrator.
You can see his work at http://boneandbrush.com to view the many projects he's worked on, and the new projects he'll enjoy publishing with Arcane Wonders in the future!