Mage Wars Arena: Lost Grimoire Vol. 1
A tome of new spells for Mage Wars Arena!
The Lost Grimoire, a spellbook belonging to the legendary archmage Mordok, which is believe to be locked in an ancient tomb, warded by artifacts, magic and a host of dire creatures. Before he went missing, Mordok was known to have traveled the length and breadth of
the land, from the far south of Etheria to the frigid north. What secrets and spells await?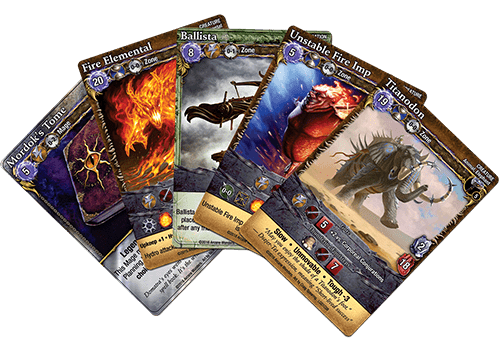 Within this Lost Grimoire, you will find spells that are unavailable in any other Mage Wars product. There is something to enhance every play style, as well as a new trait… Trample! Trample allows large creatures to run over their enemies, dealing damage while they move.
108 Previously Unreleased Spell Cards
Rules and Codex