Mage Wars Arena: Core Spell Tome 1
Additional copies of cards from the Mage Wars Arena Core Set!
Expand upon the Mage Wars Arena Core Set and fill out your spellbooks! With 110 additional copies of spells from the core game, this spell tome is a must-have for players who want to build multiple spellbooks, or have additional copies of the spells found in the Mage Wars Arena Core Set. When coupled with the Core Spell Tome 2, players will have additional copies of every spell in the core game, and more than enough to build whatever Mage strategy they desire!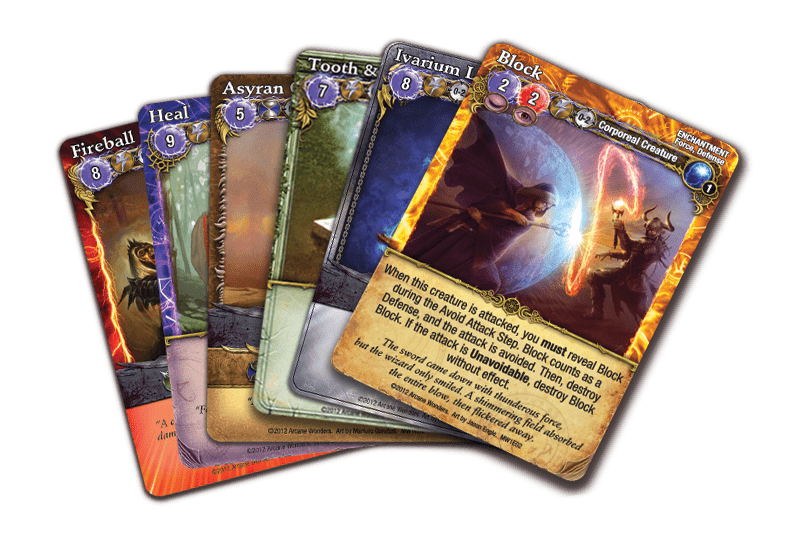 Features additional copies of the most useful spells from the Mage Wars base game. Whether you need an extra "Block", "Dispel", "Pillar of Light", or "Thunderift Falcon", with the Core Spell Tome, you will have the spells you need to vanquish your opponents in the Arena. With this supplement, you have the ability to customize your Mage and explore various builds adding depth to your tactics and assault.
110 Spell Cards
104 Different Spells