Mage Wars Academy: Forcemaster
The Forcemaster has enrolled into the Academy!
"House Khenet has foreseen that I will be admitted to this Academy to learn the ways of Mind Magic passed down from the times of ancient Atalancia. I am prepared to accept the role of adept, for such time as is necessary." For a long moment, there was no movement in the room, save for the flickering of eyes at the Dark Elf. "Welcome to Sistarra," said a tall High Elf with a golden voice. "I am Magus Erozar."
Out of stock
Email when stock available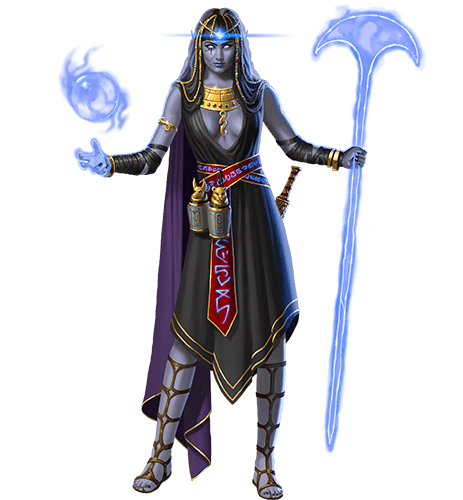 Aspiring young mages from all the nations of Etheria flock to Sistarra, the Grand Academy of Magic. Students are trained in the ancient secrets of magic, and choose which path they will follow. Those who hope to gradate must hone their knowledge and skills, and compete in combat to prove their worth.
The Forcemaster uses telekinetic force and telepathic trickery to defeat her enemies. She builds powerful constructs out of pure force to do her bidding, and if they are not enough to sway the battle, she will turn her opponent's minions against their master. The Forcemaster is not above wading into the fray and bending force magic into weapons so she can go toe-to-toe with the most monstrous of enemies.
• 2 Mage Cards
• 72 Spell Cards
• Rules and Codex