Welcome to the age of jazz and airships, streamliners and stock market crashes, electricity and the first skyscrapers!
Furnace is an engine-building Eurogame in which players take on the roles of capitalists building their industrial corporations and aspiring to make as much money as they can by purchasing companies, extracting resources, and processing them in the best combinations possible.
The first expansion brings the game into the 1920's and 1930's, the interwar period known as the Interbellum.
Requires Base Game: Furnace to play
Playmat Available as well: https://www.arcanewonders.com/product/furnace-playmat/
Looking for 2021 Furnace Promo Card? https://www.arcanewonders.com/product/furnace-promo-card-1-2021/
Availability: 95 in stock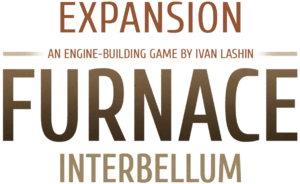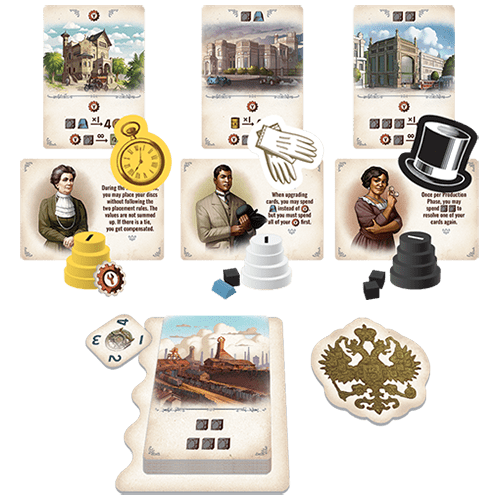 Furnace becomes more challenging, more complex and truly global in this new expansion. Build your own intricate game engine using the new text effects and Manager tokens, go all-in for sought-for Companies and admire the finest industrial Art Deco, Constructivism and Bauhaus buildings from all over the world.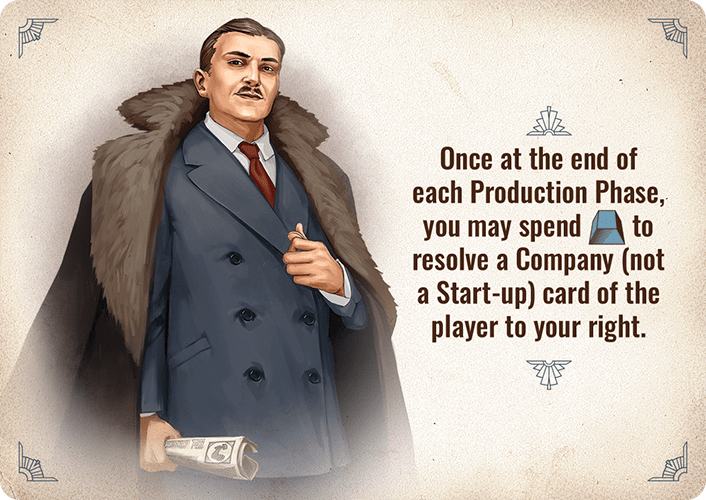 Furnace: Interbellum features:
New Company and Capitalist Cards
Variable Capital Discs
A set of components to add a 5th player
Manager tokens and Business Schools
New Agents for two-player and solo variants
24 Company Cards
4 Start-Up Cards
5 Capitalist Cards
15 manager Tokens
4 Agent Cards
3 Business School Cards
9 Capital Discs
1 Player's Color Token Set (teal)
15 Coal Cubes
10 Iron Bars
5 Oil Drums
10 Money Tokens
Expansion Rules