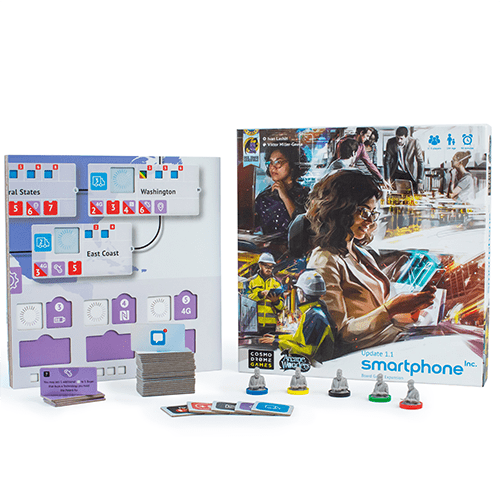 This expansion was created for experienced players and consists of 4 separate modules!
Directives: Common goals that all players can chase after, but only player can get!
2-3 Player Board: A tighter experience for less players!
New Technologies: 10 new Technologies in 5 groups of 2. Mix as you want or play with one of the recommended sets! Included in the CEO Technology Set is the new CEO miniatures!
Hardcore Mode: For those who like to count a little bit more during economic games!
24 Directives
5 New Technologies
5 Mini-Upgrade Tokens
New 2-3 Player Game Board
5 CEO Miniatures
5 Color Rings for Miniatures
Rulebook