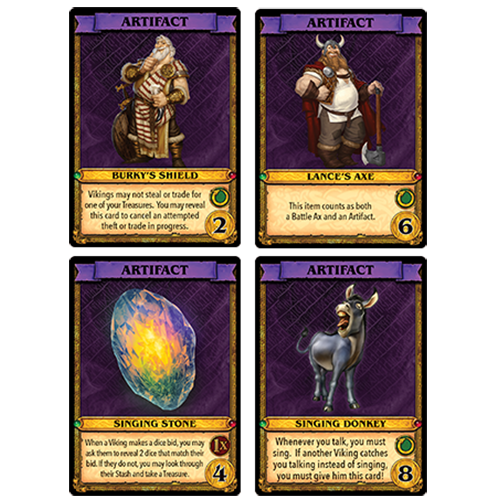 This 4 pack of promo cards includes 1 each of the following promos, originally given out at conventions in 2017:
Burky's Shield

Vikings may not steal or trade for one of your treasures. You may reveal this card to cancel an attempted theft or trade in progress

Lance's Axe

Artifact: This item counts as both a Battle Ax and an Artifact

Singing Stone

Artifact: When a Viking makes a dice bid, you may ask them to reveal 2 dice that match their bid. If they do not, you may look through their stash and take a treasure

Singing Donkey
Requires Spoils of War to play.
Burky's Shield
Lance's Axe
Singing Stone
Singing Donkey