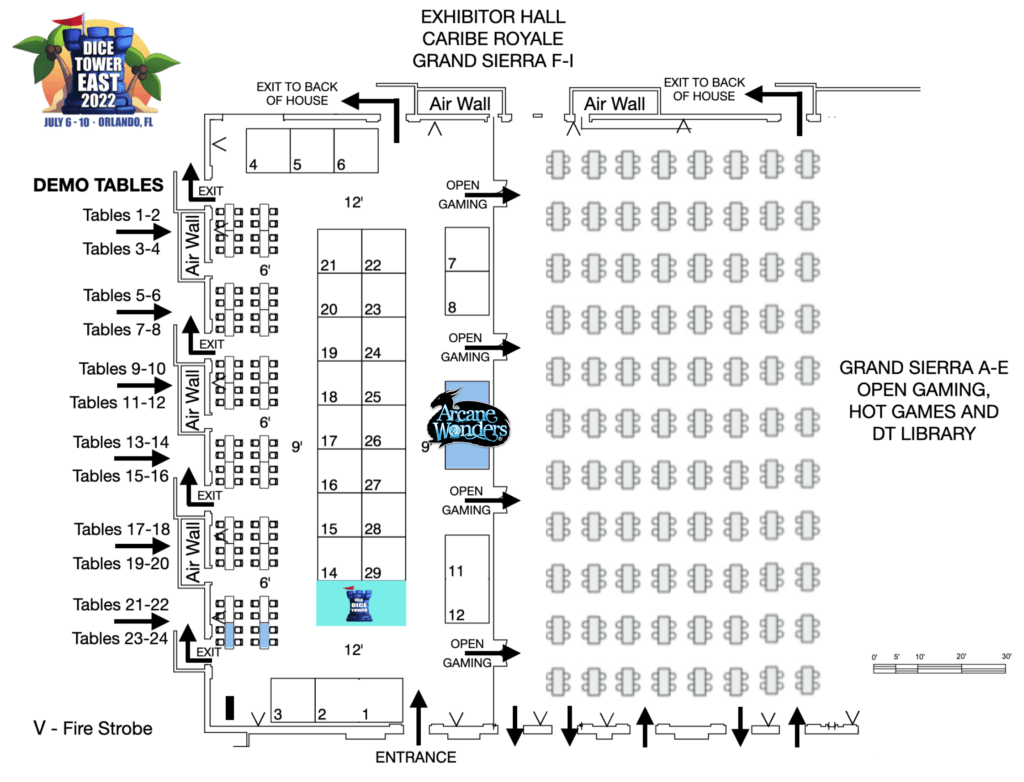 It is time to return to sunny Orlando, FL for the Dice Tower East Convention at the Caribe Royale! Thanks to this map you know exactly where to find us! Let's dive in to what we have in store for you.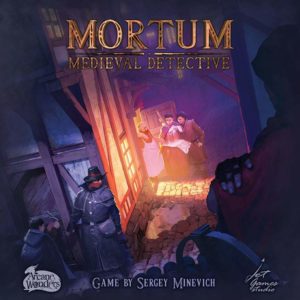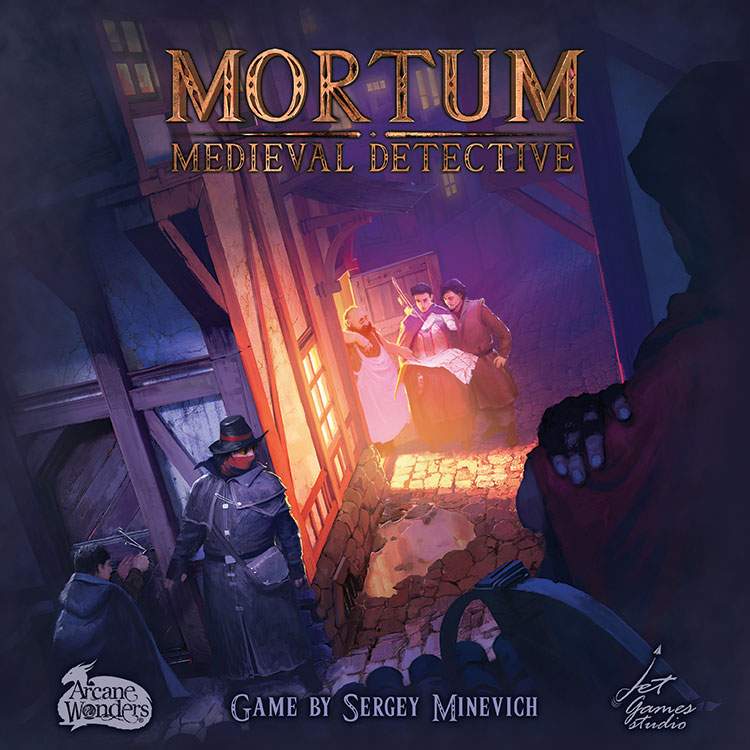 Mortum: Medieval Detective is a cooperative narrative game of deduction and adventures that takes place in a grim world shaped in the image of medieval Europe, with its legends, superstitions and fears coming to life. Take on the roles of secret organization agents and investigate mysterious and thrilling events.
No rulebook needed! Just open the box, take out the first adventure deck and start exploring the world of Mortum!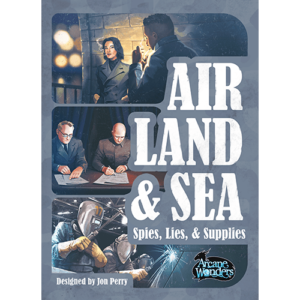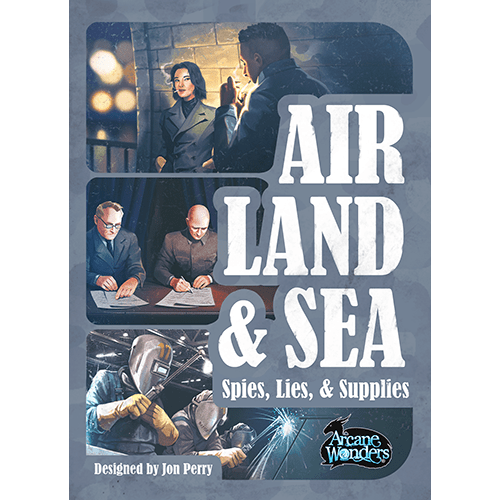 Introducing 3 new theatres of war – Diplomacy, Intelligence and Economics, 18 new new battle cards and the new supply tokens. This new game in the ALS series can be played by itself or integrated with the original Air, Land & Sea to create your own customize battle!
Note this current release is only compatible with Air, Land & Sea or Air, Land & Sea Revised Edition and is not compatible with the Critters At War version (but we will be back at Gen Con 2022 with Critters At War: Flies, Lies & Supplies for those who prefer that version)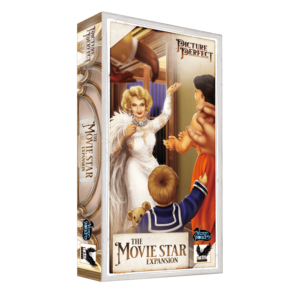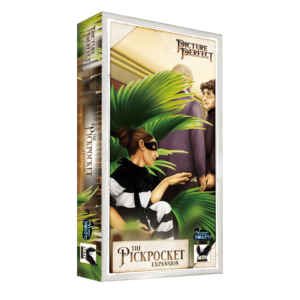 Do you know what's better than 1 new expansion for Picture Perfect? Yep – it's 2 new expansions!
Movie Stars and Pickpocket Expansions
These two new expansions not only offer new characters, but new options for game play.
In the Movie Stars Expansion some celebrities of the silver screen have come to the party and guests can't wait to talk to them or even have their picture taken with them! 
In the Pickpocket Expansion thieves have shown up at the party and are looking to lift valuables from the guests while staying out of sight! Introducing 3 new plays modes: Pickpocket (Plan the perfect heist!), Pickpockets at the Party (Pickpockets mingle with the guests) and Everyone's Invited (play with ALL the guests!)
Both of these expansions include everything you need to expand the core game and the components if you have the 5-6 Player expansion.
We will have acrylic upgrades for the base game and these new expansions available as well!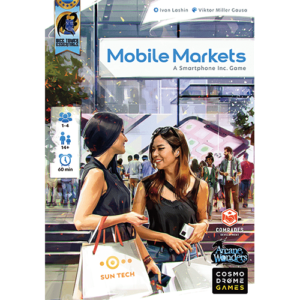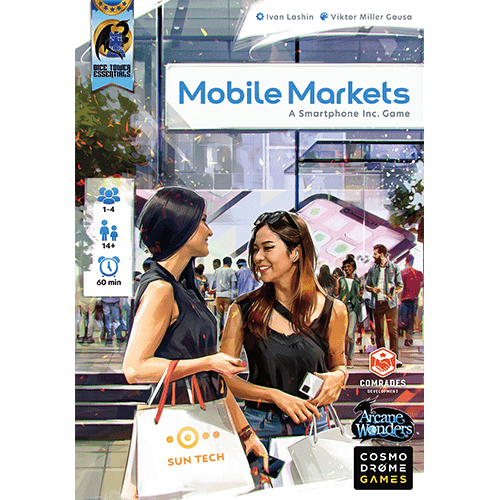 Congratulations! You are the CEO of a multinational consumer electronics company ready for the new mobile technologies generation. Compete with other smartphone manufacturers for selling as many goods as possible by planning technology researches, marketing campaigns, production and sales for the whole year. Gain advantages while resolving your plans for victory! The next stand-alone game in the Smartphone Inc series arrives now!
(Note these are copies from the first limited Essen print run. As such some components may vary slightly in final retail version, but no rule changes or major component changes)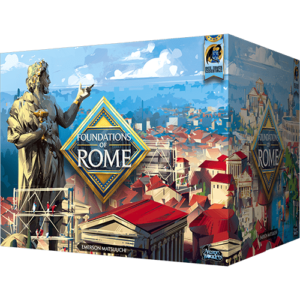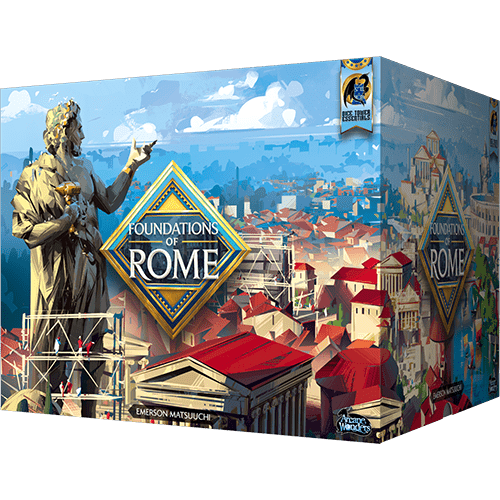 It's a BIG ONE! Foundations of Rome has finally shipped to backers and if you missed out on this EPIC city building game from Emerson Matsuuchi you still have a chance to own it. We are releasing limited copies over time on our website and we will have a limited number of copies available to own right away at Dice Tower East!